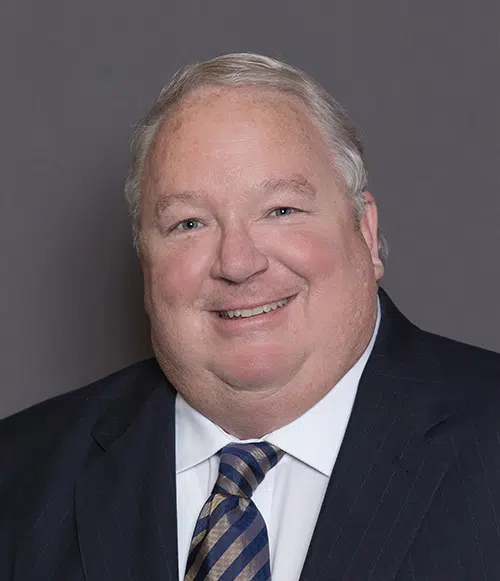 Mike Dunn
Executive Director
About
When Mike Dunn was appointed to the Board of the then Greater Rockford Airport in 2001, one of the airport's biggest attractions was a restaurant in the mostly unused terminal building. Fast forward nine years, and the Chicago Rockford International Airport ranks as the eighteenth largest cargo airport in the nation. Scheduled commercial service, which returned to Rockford in 2003 after a two-year hiatus, has made the Chicago Rockford International Airport (RFD) one of the fastest growing passenger airports in the United States.  2016 brought passengers through RFD to favorite destinations like Las Vegas, Orlando, Ft. Myers, Phoenix, Clearwater, Cancun, Punta Cana and Jamaica. RFD was once an underutilized and largely overlooked regional airport; now, the newly completed International Gate allows RFD to handle flights from around the world, making Rockford's own airport a true international gateway.
In 2004 Mike became Chairman of the Greater Rockford Airport Authority Board of Commissioners, and led RFD through a period of dynamic growth through innovation, an emphasis on the passenger experience, and a continued dedication to connect the community to RFD.
Since 2005 Chicago Rockford International Airport has expanded air cargo service and is positioned to become a worldwide leader in international cargo with the completion of the Chicago Rockford International Cargo Center. The UPS sorting facility at RFD is one of the most effective in UPS' system and has helped to drive international cargo efforts. Dunn also helped lead the effort to create the Winnebago County Rail Authority, a body that is key for economic expansion in the area.
Perhaps the greatest of Dunn's accomplishments as Chairman of the Airport Authority Board of Commissioners is the sixty-two percent reduction in taxes citizens pay towards the airport. An achievement like this truly demonstrates RFD's ongoing commitment to the community, ensuring top-notch service while lowering RFD's reliance on tax revenues. During that same period, hundreds of millions of dollars have been spent through federal and state grants on airport improvements. Meanwhile, RFD has invested in the long-term strength of the community, partnering with organizations like Rock Valley College to inspire a new generation of aviation. Fiscal responsibility, mission-driven management, and a devotion to educating the community have primed RFD for future success.
Mike initially worked as an assistant to Illinois Governor James R. Thompson before entering local business. He served as the President and Chief Executive Officer of Miller Transportation Systems before beginning a career in realty with Dickerson & Nieman, eventually serving as Vice President and General Manager of Dickerson & Nieman. Mike has been involved in the Rockford community throughout his career, having served on the Rockford Area Transportation Study Committee, the RocVale Children's Home Board of Directors, the Rockford Area Association of Realtors, and the Rockford Mutual Insurance Company Board of Directors. Mike and his wife Linda reside in Rockford, Illinois, where both were born and raised. Mike graduated from Boylan Central Catholic High School in Rockford and went on to the University of St. Thomas in St. Paul, Minnesota.
Email:

mikedunn@flyrfd.com