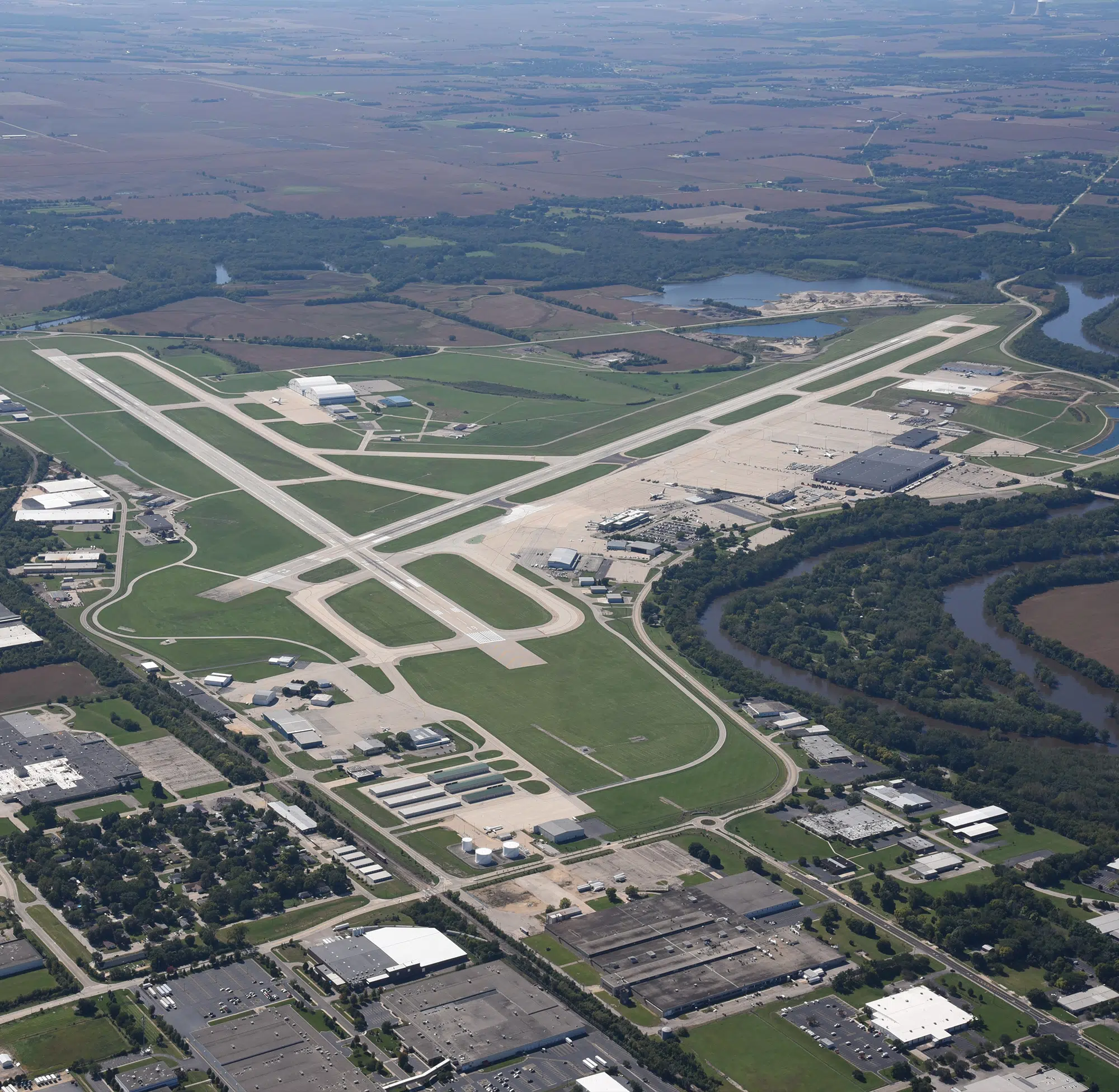 The Chicago Rockford International Airport (RFD) is located 68 miles northwest of Chicago and encompasses over 3,000 acres. State-of-the-art facilities, coupled with runway lengths of 10,000 ft. and 8,200 ft., allow RFD to land any jet aircraft operating in the world today – even under the most adverse conditions.
RFD is also home to a rapidly growing air cargo industry, including UPS' largest regional parcel-sorting center. The airport campus also encompasses an aviation maintenance repair facility capable of servicing next-generation aircraft, as well as an aviation maintenance program that is turning out a well-trained and skilled workforce.
By creating a vision for the future, taking well calculated and thought out risks, and building strong partnerships and relationships at the local, state and federal level, RFD remains one of the strongest economic drivers in the region. Thousands of new jobs have been created in the last three years to support air cargo operations and aviation maintenance.
RFD is also creating opportunity for businesses through Foreign Trade Zone (FTZ) #176. The Greater Rockford Airport Authority is a grantee for FTZ #176 and companies in the region can apply to become a Foreign Trade Zone or subzone. FTZ #176 is one of Northern Illinois' most valuable assets for companies that engage in international trade. They help to reduce the cost of manufacturing, making domestic manufacturing more cost competitive than overseas production. In essence, they help level the playing field for U.S. manufacturers competing in the global economy.
Over the past few years more than $183 million has been invested in infrastructure improvements and facilities at RFD aimed at making your experience safe, efficient, and hassle-free. A majority of dollars spent on these projects were funded through local, state, and federal grants. The completion of these projects has allowed RFD to be in the position to accommodate the tremendous growth in passenger and cargo services.
RFD is unique in the fact that although the airport has aggressively completed and invested in many recent capital improvement projects over the past several years – at the same time – they have aggressively paid down their debt. As of January 1, 2007, their property tax rate was cut by 62%, which means a significant savings for taxpayers.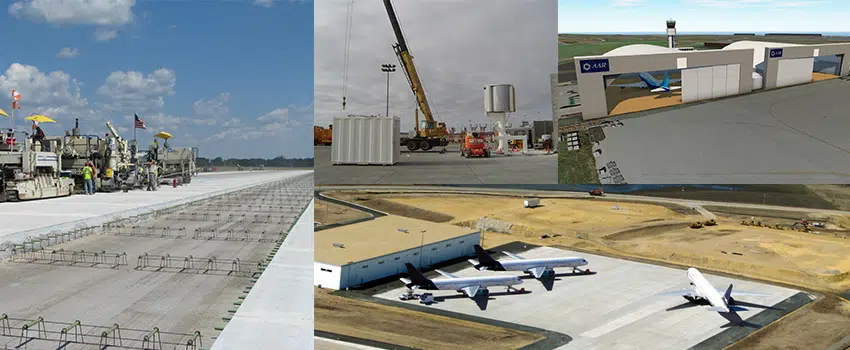 RFD Parking Expansion
Beltline Road Expansion
Terminal Enhancements
Hangar Development
Addition of Snow Removal Equipment Building
Addition of International Arrival Gate
Remodel/Expansion of Fire Station #7
New UPS Sorting Facility

Airport, Camp Grant & Bell Bowl Prairie
History - Camp Grant
In 1946 the State of Illinois adopted the Airport Authorities Act and the Greater Rockford Airport Authority was created. Prior to that, the land RFD now occupies was Camp Grant, a U.S. Army facility named in honor of American Civil War General Ulysses S. Grant. Camp Grant was in operation from 1917 to 1946, serving as a training base and a prisoner of war camp during World War I and II.
Since then, RFD has progressively evolved from a general aviation facility to a dynamic commercial service airport. It continues to expand and grow. Recent additions include new cargo facilities, an expanded passenger terminal and ramp expansion for cargo aircraft parking.