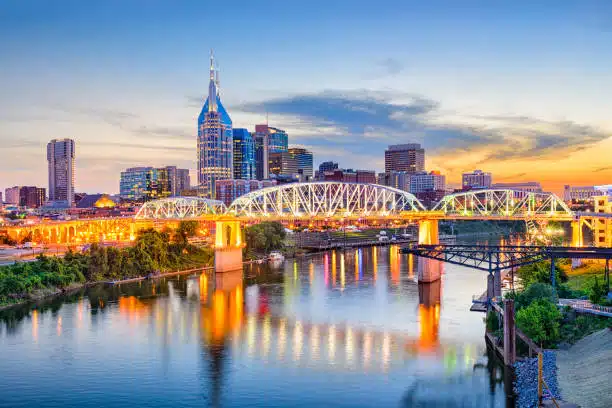 RFD Announces Direct Flights to Nashville Through Allegiant Airlines
MEDIA RELEASE
For more information, contact:                                                                                             Nov. 16, 2023
Catherine Povalitis
rfd@chartwell-agency.com
815.282.9976

RFD Announces Direct Fights to Nashville Through Allegiant Airlines
RFD, Allegiant now offer direct flights to seven destinations

ROCKFORD, Ill. (Nov. 16, 2023) – The Greater Rockford Airport Authority (GRAA) is thrilled to announce that Chicago Rockford International Airport (RFD) will soon offer direct flights to Nashville with its partner Allegiant Airlines.
Officials at RFD have been working for about five years to secure a route to Nashville International Airport (BNA) and are proud to now offer seven direct flight destinations to passengers in the region.
"We have heard loud and clear from our community that they want the opportunity to fly to more destinations, and we have worked tirelessly to provide this option to them. We couldn't be happier to announce Nashville today," said Zack Oakley, deputy director of planning and operations and incoming executive director at RFD.
The new flights will begin May 16, 2024.
The routes through Allegiant are designed to transport vacationers to some of the airline's most in-demand destinations. To justify new routes, there needs to be a substantial and consistent demand from the community.
Expanding flight offerings is a strategic goal for RFD, but it comes with its set of challenges. Attracting airlines to commit to a new airport route involves several factors, including market demand, economic feasibility, and collaboration with airline partners.
"The Rockford region's market meets that demand. For our current partner airline Allegiant Air, RFD passengers fill 90 percent of flights, the most of any other airport serviced by Allegiant," Oakley said.
Currently, passengers can travel from RFD to several destinations in Florida, including Punta Gorda, Sarasota, Orlando, and Tampa; as well as to Phoenix; and Las Vegas.
To celebrate the new route to Nashville, Allegiant is offering flights as low as $49.
About Chicago Rockford International Airport
The Chicago Rockford International Airport (RFD) is home to a continually growing air cargo industry and is ranked as the 14th largest airport in the United States for air cargo with more than 3.4 billion pounds of landed weight in 2022. The Airport is home to the second-largest UPS hub in North America and a major base of operations for Amazon Air.
In 2019, RFD was named the fastest-growing cargo airport in the world. The Airport campus also encompasses an aviation maintenance repair facility (AAR) as well as other aircraft maintenance operations capable of servicing next-generation aircraft, as well as an aviation education maintenance program (Rock Valley College) that is turning out a highly trained and skilled workforce. Currently, RFD and its tenants are home to more than 8,000 jobs and contribute millions of dollars annually in real estate taxes. More than 15 international airlines service RFD as a freighter network serving destinations to and from countries from around the world, as well as from international tier one freight forwarders such as DB Schenker, DSV and SENATOR. Visit www.flyrfd.com.