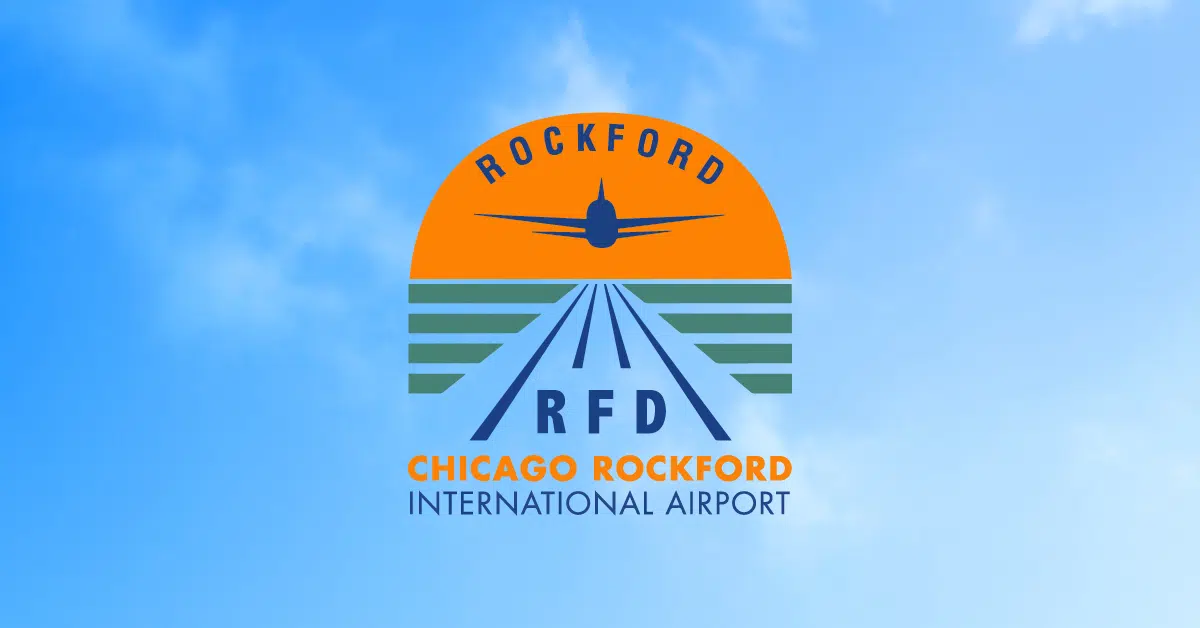 RFD Boasts Record-Breaking Year in 2021
Cargo, Passenger Service Shatters Organizational Records in December 
ROCKFORD, Ill. (Jan. 31, 2022) – The Chicago Rockford International Airport (RFD) announced it ended 2021 with record-breaking year-to-date landed cargo weight and with passenger traffic climbing to near-pre-pandemic numbers. Both cargo and passenger service experienced their best December in the organization's history. 
Cargo Growth Shatters Record 
In 2021, cargo numbers grew 25%, with over 3.4 billion pounds of landed weight traveling through RFD compared to 2.7 billion pounds in 2020. December was the largest single month ever for cargo, with more than 431 million pounds of landed weight moving through. The leading driver of cargo growth was the sheer increase in the number of cargo flights, in addition to the new international cargo operations at RFD. Medical instruments/equipment, cell phones and computers were among some of the top imports and exports coming through RFD in 2021. 
The year represents continued growth at RFD. In 2020, cargo numbers grew by more than 15% over 2019 with more than 2.7 billion pounds of cargo traveling through the airport. In comparison, 2019 cargo numbers were at 2.3 billion pounds, and 2018 marked 2.1 billion pounds of landed weight at RFD. 
RFD is home to the second-largest UPS hub in North America and a major base of operations for Amazon Air. The airport serves more than 15 international airlines including DB Schenker, DSV, Senator International, ABX Air, ATI, National Airlines, and Atlas Air. With the airport's ongoing cargo expansion, Rockford has become a Midwest hub for e-commerce and international freight. 
As more international companies look at air cargo as an option to circumvent supply chain disruptions at the ports, RFD is primed to expect another successful year in 2022.
"RFD has experienced back-to-back record-breaking years, which is a direct result of our intentional efforts to continually improve and expand infrastructure and bring new developments to the airport campus," said Mike Dunn, Executive Director, RFD. "This translates into more jobs, new business opportunities, and providing long-term support of our region's workforce and overall economy." 
Passenger Travel Climbing 
RFD also saw an increase in the total number of passengers it served in 2021, to numbers that mimic what the airport saw before the pandemic began. More than 103,000 passengers flew out of RFD – a 22% increase compared to 2020. RFD also set an organizational record with the most successful December ever for passenger travel. For comparison, there was a 26% increase in passenger travel in December compared to December 2019 (pre-pandemic). 
The airport is served by Allegiant Air, which offers flights to seven nonstop destinations including Las Vegas, NV; Phoenix, AZ; and Orlando, Clearwater, Punta Gorda, Destin, and Sarasota, FL. 
"People were ready to get back out and travel last year, and we're thrilled and grateful they chose RFD as their travel partner," said Dunn. "We remain committed to providing convenient and hassle-free passenger service and look forward to adding to our lineup of destinations in the future."