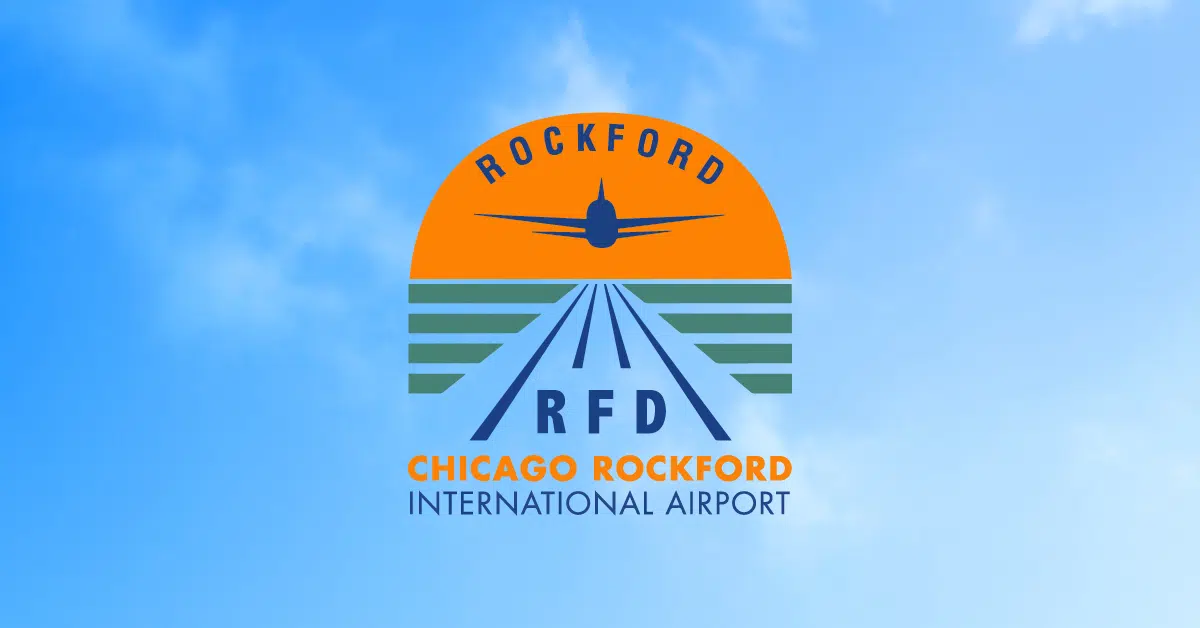 RFD Announced Results of Sustainability Study Outlining Emissions, Cost Savings for Air Cargo Operators
MEDIA RELEASE
For more information, contact:                                                                                      May 9, 2023
Audrey Moon
rfd@chartwellagency.com
815.282.9976
                     RFD Announces Results of Sustainability Study Outlining
                   Emissions, Cost Savings for Air Cargo Operators
                     Environmental study specifically studied landing, takeoffs at RFD 
ROCKFORD, Ill. (May 9, 2023) – The Chicago Rockford International Airport (RFD) today announced the results of an environmental study that details the emissions and cost savings to airlines that operate into and out of RFD compared to large passenger hubs.
Conducted by an independent aviation and aircraft analysis company, the study examined landing and takeoff cycle times (LTO) where the data highlights RFD's effectiveness in saving time and money for air cargo operators and at the same time helping them significantly reduce their Carbon dioxide (Co2) and Nitrogen oxides (NOx) emissions.
The study found that aircraft operating into and out of large passenger hubs took an average of one hour, 46 minutes of time during the landing and take–off cycle. Comparatively, because RFD's uncongested airspace with highly efficient approaches allows airlines to be wheels down and engines off in less than five minutes, the LTO cycle out of Rockford's airport was just over 16 minutes.
"The vision, planning, and execution developing RFD has made us one of the most efficient and freighter friendly airports on the planet. That translates not only to a positive environmental impact for all links in the supply chain due to our ability to immediately reduce carbon emissions, it also creates a positive financial impact to the operators due to reduced airport cost and significant time savings." said RFD Director of Planning and Operations, Zack Oakley. "We're among the top 15 largest cargo hubs in North America and well suited to welcome more air cargo operators."  
The study revealed that a typical Boeing 747 freighter operator running four times per week into RFD throughout the year would save a staggering $8 million in annual costs, emit 6,000 fewer metric tons in Co2 and 15,000 fewer metric tons of NOx, and burn 1,800 metric tons less Jet A-1 as a result of a reduction in flight cycle time.
"This study highlights the proactive environmental standards in which RFD is committed. We're moving toward becoming the sustainable solution airport and look forward to leading the way in innovation and sustainability on behalf of the air cargo industry," Oakley said. "A key part of our message to freighter aircraft operators and owners, aircraft charterers, freight forwarders and indeed shippers, has always been the case that RFD is far less congested than busier large passenger hubs. 
"The fact that we offer wheels down to engines off in 5 minutes or less and efficient approaches with typically no vectoring does translate into considerable cost savings and reductions in emissions," Oakley continued.

"By commissioning independent science led aviation experts to examine what this really means to users of our airport, we are now able to detail the environmental and economic choice that aircraft owners, freight forwarders and shippers have, when it comes to airport selection."  
Study Highlights:
Measurements were taken of ground emissions of aircraft during a typical cycle (defined as one take off and one landing) where typical rotation times are up to 1.5 hours in total at major hubs. Rockford Airport analysis showed a massive reduction with wheels down to engines off in 5 minutes, direct in approach and with a landing and take

–

off cycle time of just 16 minutes on average, a 75 percent improvement on aircraft utilization.
Aircraft in and out of RFD experienced 1 hour and 29 minutes of flight time savings per rotation on the landing and takeoff cycle.
24-28 fewer metric tons of Co2 emitted per rotation on a typical Boeing 747-8 / 4.
4-8 fewer metric tons of Jet A-1 fuel burned per rotation.
There were 33-69 fewer metric tons of NOx emitted.
Airlines experienced Jet A-1 fuel cost savings of up to $10,000 per rotation.
Aircraft utilization cost savings of between $7,000 and $12,500 per rotation across the aircraft types analyzed.
There were $8 million in combined costs savings per year for a typical Boeing 747 freighter operating a 4 x weekly all year-round program.
Aircraft studied experienced significant reduction in aircraft ownership costs per rotation.
"This study makes clear that if you want to play a role in reducing your companies CO2 emissions and operating costs immediately, then RFD offers you a clear opportunity to do just that," Oakley said. "Indeed, the study shows that the various actors in the value chain of air cargo have a choice to make in terms of airport selection. They can make the decision between using an airport that offers a more sustainable, less polluting and more cost-efficient solution for air cargo operations, to one that does not."  
Along with efficient LTO cycles, RFD is also taking other steps toward efficiencies and sustainability in its processes, including digitization of air cargo through the implementation of a state-of-the-art cargo community system, which will reduce dwell times of trucking into and out of RFD, thus helping to reduce emissions from trucking activity; and the addition of SAF fuel and master planning to ensure RFD can facilitate the new range of electric vertical take off and landing aircraft.  To add to this, the international cargo ground handling companies at RFD are implementing plans to have 80 percent of their ground support equipment be electrically powered.
About Chicago Rockford International Airport
The Chicago Rockford International Airport (RFD) is home to a continually growing air cargo industry and is ranked as the 14th largest airport in the United States for air cargo with more than 3.4 billion pounds of landed weight in 2022. The Airport is home to the second-largest UPS hub in North America and a major base of operations for Amazon Air.
In 2019, RFD was named the fastest-growing cargo airport in the world. The Airport campus also  encompasses an aviation maintenance repair facility (AAR) as well as other aircraft maintenance operations capable of servicing next-generation aircraft, as well as an aviation education maintenance program (Rock Valley College) that is turning out a highly trained and skilled workforce. Currently, RFD and its tenants are home to more than 8,000 jobs and contribute millions of dollars annually in real estate taxes. More than 15 international airlines service RFD as a freighter network serving destinations to and from countries from around the world, as well as from international tier one freight forwarders such as DB Schenker and Maersk-SENATOR International. Visit www.flyrfd.com.