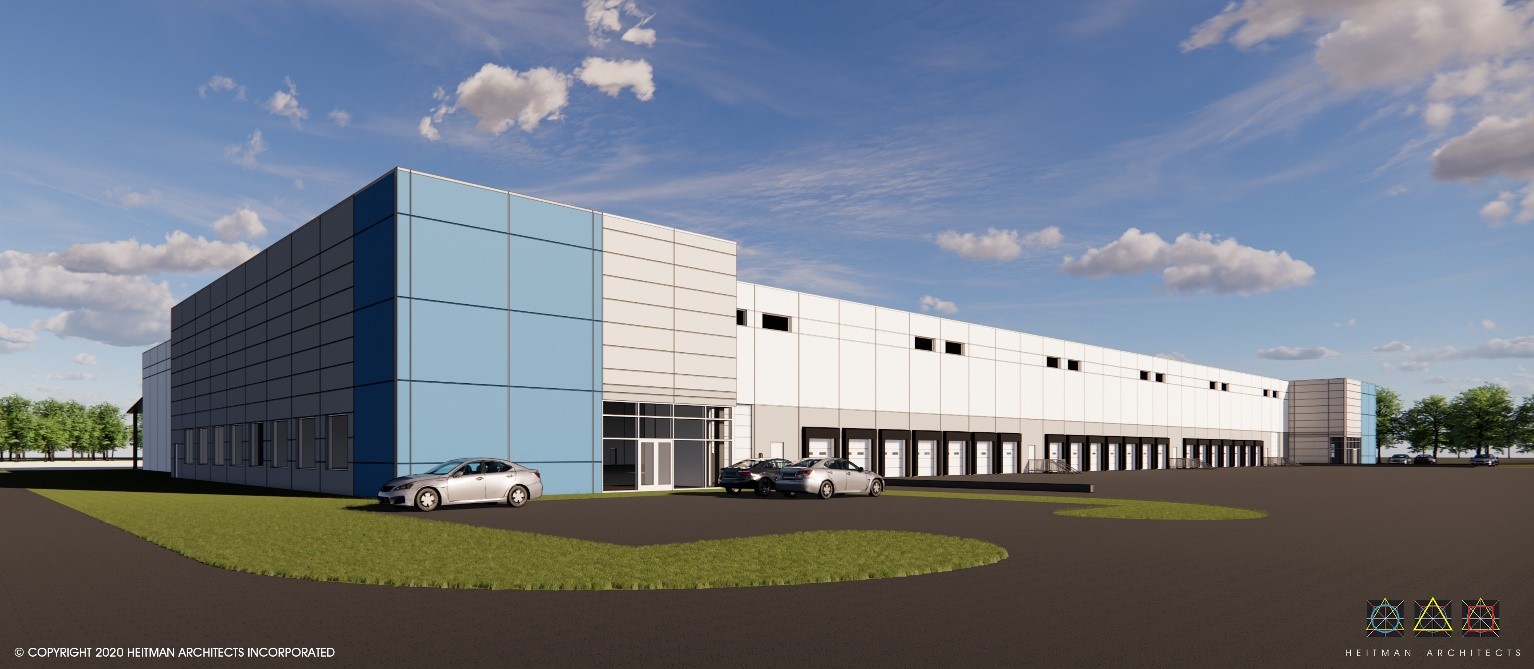 RFD Breaks Ground on 90,000-Square-Foot International Cargo Facility
New Facility to House Significant Increase in Heavy Cargo Operations
ROCKFORD, Ill. (Oct. 13, 2020) – The Chicago Rockford International Airport announced today it has begun construction on a new 90,000-square-foot International Cargo Facility. The building is Phase 1 of a two-phase cargo building expansion. The modern cargo facility is expected to be complete and open by the summer of 2021.
The airport recently concluded negotiations with international freight forwarders and airline operators which will cause a significant increase in heavy cargo operations, both scheduled and non-scheduled, at RFD.  Emery Air, located on the airport grounds, will be the company performing ground handling operations (loading and unloading of aircraft).
RFD is home to UPS' 2nd largest North American air operation and to one of Amazon Air's largest air operations. The new International Cargo Facility will be located on the south side of the airport and will have more than 20 truck docks and house Emery Air and SENATOR International as well as additional cargo operators.
Earlier this year, the Federal Aviation Administration (FAA) released its 2019 All-Cargo Data for U.S. Airports report showing Chicago Rockford International Airport (RFD) sustained its role as the 19th largest cargo airport in the United States.
Additionally, 2019 was a record-breaking year for cargo at RFD, and 2020 is on pace to shatter that record with 30 percent continued year-over-year cargo growth so far this year. With this growth, RFD is among the largest cargo airports in the U.S., in addition to being the only non-hub airport making the top 20 cargo airports list. This list is comprised of large and medium hub airports located in the largest communities such as Los Angeles, New York City, Miami, and Atlanta. RFD and the Rockford community finds itself ahead of airports located in Phoenix, Portland, Denver, and Baltimore to name a few.
"RFD has been very successful with its UPS and Amazon operations. We have been working very hard over the last several years to bring in what we call heavy freighters from all over the world. Our recent agreement with Senator International of Hamburg, Germany, as well as our success in attracting companies like Magma Aviation (London U.K.), Air Atlanta (Iceland) and Longtail Aviation (Bermuda) has caused a need for this new, modern facility," said Mike Dunn, RFD Executive Director. "With the expansion, we now anticipate the arrival of more new cargo aircraft from around the world in addition to the UPS and Amazon operations."
SENATOR International has been flying one 747 freighter a week from Frankfurt, Germany into RFD since June 2020. This week, Senator has increased to two flights a week. RFD anticipates this will increase to three flights a week shortly after the first of the year.
"This ongoing expansion of the international cargo operations at RFD is something that our staff and Board have been working on for a long time. We're very excited to see this new activity," said Paul R. Cicero, Greater Rockford Airport Authority Board Chairman.