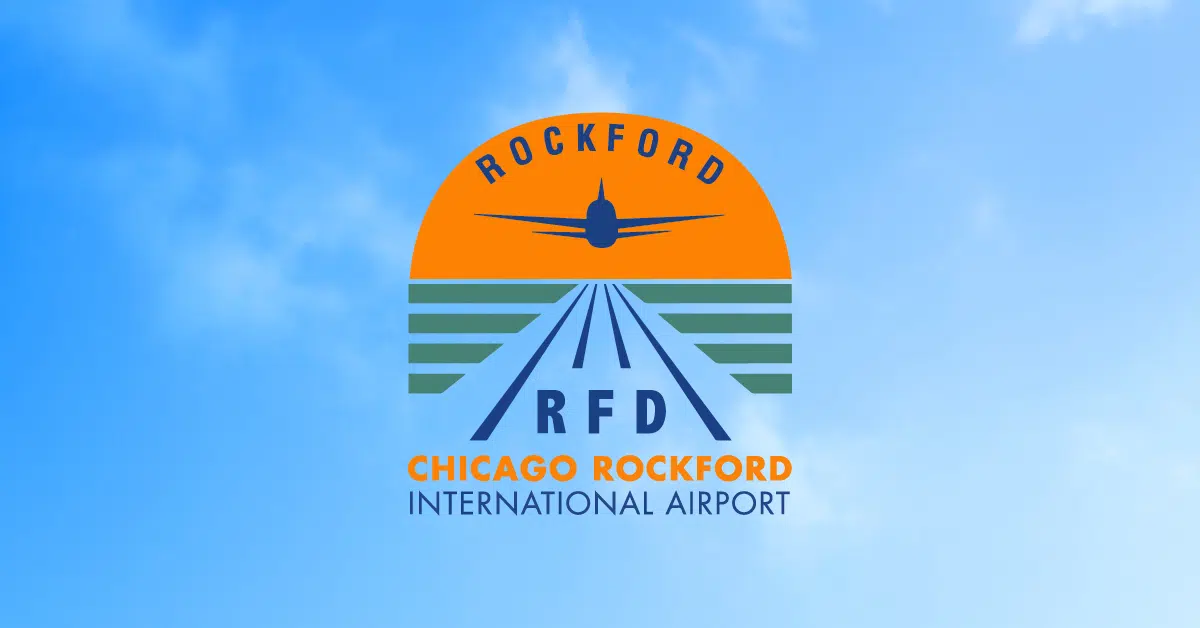 RFD Executive Director Mike Dunn Announces Retirement
MEDIA RELEASE
For more information, contact:                                                                                             March 23, 2023
Audrey Moon
rfd@chartwell-agency.com
815.282.9976
RFD Executive Director Mike Dunn Announces Retirement
Deputy Director of Planning and Operations Zack Oakley
to Succeed, Effective January 2024
ROCKFORD, Ill. (March 23, 2023) – The Greater Rockford Airport Authority (GRAA) announced today that Chicago Rockford International Airport (RFD) Executive Director Mike Dunn has announced that he  will retire at the end of the year after more than 12 years in the position.
The GRAA Board of Commissioners voted Thursday evening during a regularly scheduled meeting to appoint Zack Oakley,  RFD's current Deputy Director, as the new Executive Director effective Jan. 1, 2024.
"It has been a great honor to serve the community through my work at the airport," Dunn said. "When I first started, the growth potential at RFD was untapped and enormous. Now, it's a top 15 cargo airport in the United States and an economic driver connecting the world's supply chains while growing jobs right here in the region."
From 2001 to 2011, Dunn served as a commissioner on the Board of Commissioners, with the last eight of those years serving as board chairman. Dunn was appointed Executive Director at the airport in January 2012.
"Mike Dunn's service and work ethic is unmatched – and we as citizens are better because he advocated so tirelessly on behalf of the state, the community, and the airport," said Paul Cicero, Chairman of the Board of Commissioners. "On behalf of the board, we thank him for his dedication to moving RFD forward. The airport board is looking forward to working with Zack Oakley in his position as Executive Director. The board has had a long and very positive relationship with Zack over the last six years".
During Dunn's tenure, the airport grew passenger services, providing destination travel to people throughout the region. Most notably, his career is highlighted by cargo expansion and growth over the past five years. In 2018, RFD was named the fastest-growing cargo airport in the world and is currently the 14th largest cargo airport in the United States.
RFD became an engine of job growth under Dunn's leadership. According to a 2020 Illinois aviation economic impact analysis, RFD generated $4.7 billion in economic impact, the third-most in Illinois behind Chicago's Midway and O'Hare airports.
The study revealed RFD was a catalyst in creating  21,476 jobs for the region — a nearly 75% increase compared to the last EIA report in 2012.
In 2014, in a move designed to promote economic development and new career opportunities, GRAA and Rock Valley College (RVC) combined efforts to create an expanded Aviation Maintenance Technology Program. The expanded program was a primary reason AAR, the world's largest airplane maintenance, repair and overhaul company, chose Rockford as a destination for its state-of-the-art MRO facility in 2016, which now employs over 400 people.
Ultimately, the airplane maintenance program, which came to fruition because of Dunn's vision, promoted a shared community value of workforce development and economic growth.
"The airport's greatest accomplishments belong to the community. Thank you for the support and for the hard work from the men and women at the airport. I have no doubt that Zack will lead the next bright chapter at RFD," Dunn said.
Oakley is the current deputy director of planning and operations at the airport, overseeing the planning and construction of more than $150 million of air cargo infrastructure improvements. He also manages relationships, drives innovation, and works with airline stakeholders on the next phases of infrastructure improvements to continue to support air cargo growth at RFD. He is an Accredited Airport Executive (A.A.E.) through the American Association of Airport Executives, which is the highest professional designation an airport professional can obtain. Only about 600 people actively hold this designation.
"I am a product of opportunities provided by RFD. I have had a love of aviation since I was four years old, but that is not the only reason I ended up pursuing this career. It was a part-time job after high school loading aircraft at UPS and a conversation with a UPS pilot that pointed me in the direction of the Aviation Management Program at Southern Illinois University. After graduation I jumped at the opportunity to return home and accepted a job at RFD," Oakley said.
Oakley has worked full time with the airport since 2006, starting as an operations and facilities specialist before he was promoted to a supervisor, then operations manager, and then to his current role in 2017.
"In my 17 years at RFD, I have played a key role in shaping and delivering change. I am looking forward to continuing to grow and provide economic opportunities to the region, expanding our cargo operations and passenger destinations, operating a safe and secure airport for all our users, engaging the local community, and providing the best passenger experience possible for all travelers," Oakley said. "I want to thank the Board of Commissioners, Mike Dunn, the airport staff, and of course my family for this opportunity to lead RFD. It is one I am extremely excited and grateful for, and I look forward to the future."
With Dunn and Oakley, the airport has grown into an economic powerhouse for not only the state but the nation, which was highlighted specifically during the core pandemic years when supply chains were bottlenecked at the ports. Overseas manufacturers turned to air cargo to support movement of goods.
In 2021, cargo numbers grew 25 percent, with over 3.4 billion pounds of landed weight traveling through RFD compared to 2.7 billion pounds in 2020.
RFD is home to the second-largest UPS hub in North America, a major base of operations for Amazon Air, and serves more than 15 international airlines and freight forwarders including DB Schenker, DSV, HAE, Senator International, ABX Air, ATI, National Airlines, Silk Way West Airlines, Emirates, Korean Air, and Atlas Air. With the airport's ongoing cargo expansion, Rockford has become a Midwest hub for e-commerce and international freight.
About Chicago Rockford International Airport
The Chicago Rockford International Airport (RFD) is home to a continually growing air cargo industry and is ranked as the 14th largest airport in the United States for air cargo with more than 3.4 billion pounds of landed weight in 2022. The Airport is home to the second-largest UPS hub in North America and a major base of operations for Amazon Air.
In 2019, RFD was named the fastest-growing cargo airport in the world. The Airport campus also encompasses an aviation maintenance repair facility (AAR) as well as other aircraft maintenance operations capable of servicing next-generation aircraft, as well as an aviation education maintenance program (Rock Valley College) that is turning out a highly trained and skilled workforce. Currently, RFD and its tenants are home to more than 8,000 jobs and contribute millions of dollars annually in real estate taxes. More than 15 international airlines service RFD as a freighter network serving destinations to and from countries from around the world, as well as from international tier one freight forwarders such as DB Schenker, DSV and SENATOR. Visit www.flyrfd.com.